XC Printer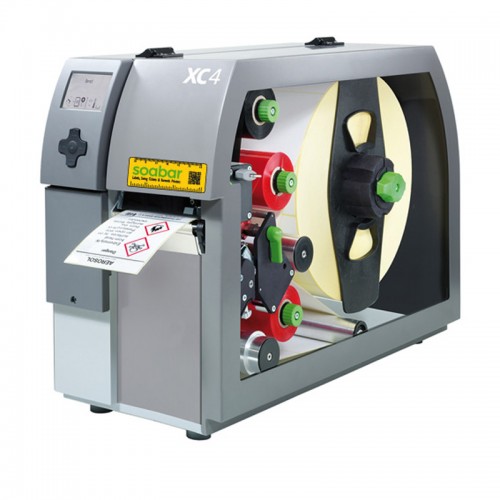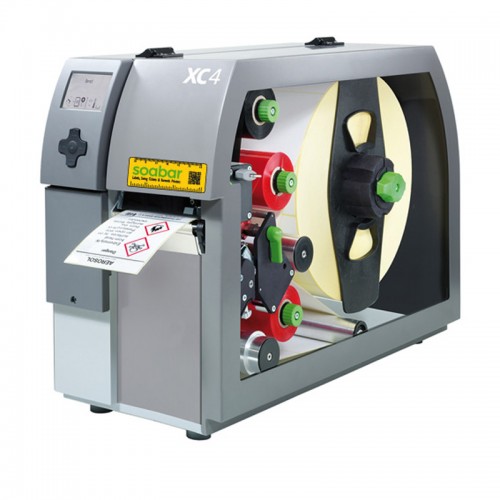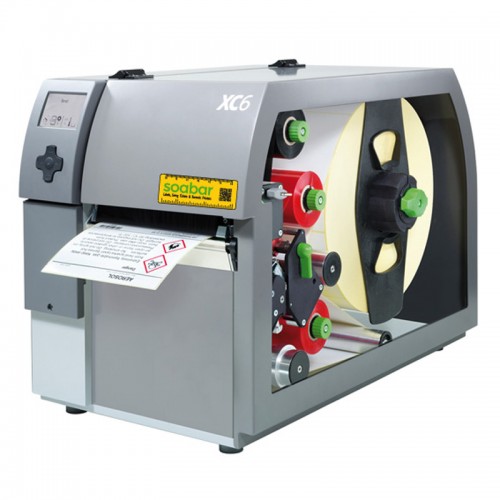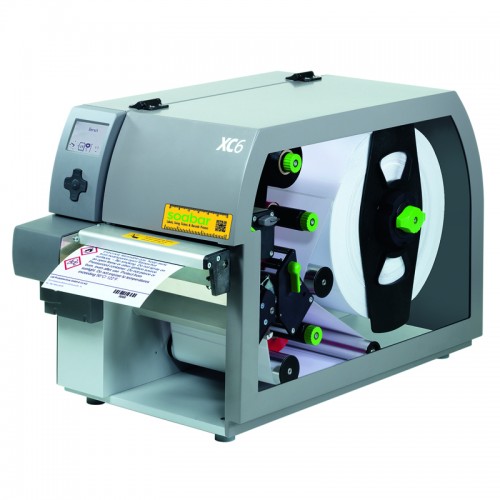 The Soabar XC4 two colour thermal transfer label printer is our high end industrial textile label printing solution for printing chemical labels on demand in the toughest of environments.
The XC4 series benefits from having two printheads located to the top to allow printing of your chemical labels on demand in house.
The XC4 offers two machines in the range the XC4 and the XC6, the XC6 allows printing of a 6" labels whilst the XC4 allows a 4" label to be printed. Both machines offer an impressive 10" material roll diameter and up to 450m ink ribbon capacity reducing downtime. With print speeds up to 6" per second you can produce chemical or other two colour label on demand in house with ease.
High quality. The XC4 and XC6 printers are available as 300dpi which is well suited for chemical applications.
On Demand. With the XC4 and XC6 series printer in your company, you can print chemical labels on demand and apply them into your products the same day without waste saving time and money within the business.
Variable. A change in the ingredients, a new barcode, sequential number or a change in the product name means you can print the exact label required each time.
Easy to use. With onsite installation and training you can be sure your staff will be able to operate the printer easily.
The XC4 series printer also offers a range of attachments including a cutter, cutter stacker or rewind unit allowing you to put your labels back onto rolls so they can go through your applicator.
At Soabar, we are renowned for our expertise within the thermal printer industry. We will help you choose the right printer, software and materials to give you a complete solution which works for your business saving you time and money. With our on-site installation, training and warranty as standard you can be sure you're in safe hands.
To discuss our XC4 printer range, request a demonstration or for more information on our range of products, get in touch with our team today.