SC12 Card Printer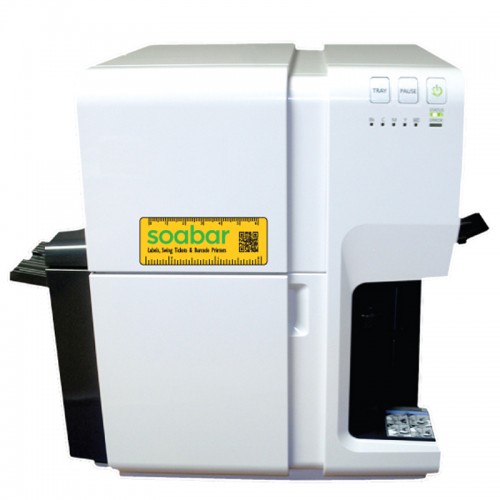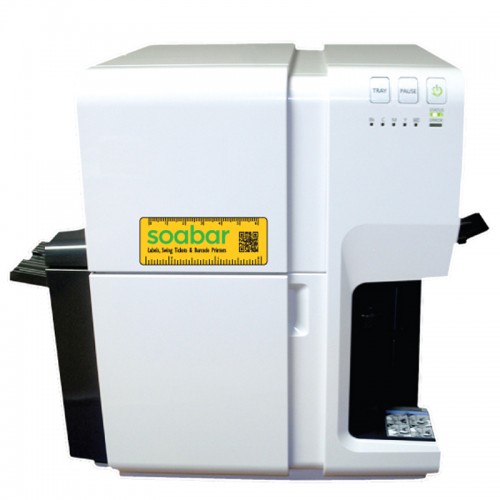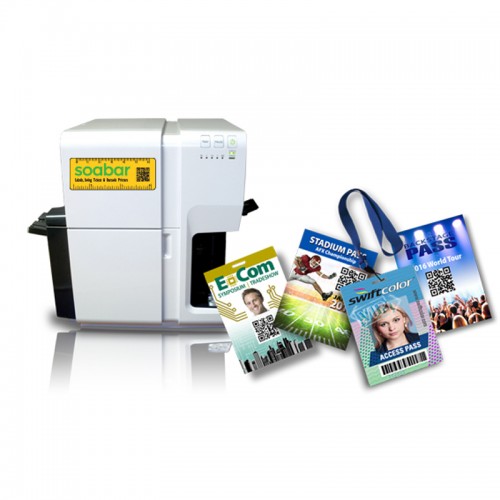 SC12
The Soabar SC12 digital inkjet printer is our in house industrial solution for creating full colour card tickets and tags on demand for use in the toughest of environments.
The SC12 is designed for printing swing tickets, tags, business cards, identification cards and much more in full CMYK colour in a single pass. Boasting a 1200dpi dye based print quality the finished results are exceptional and hard wearing.
Capable of printing onto media up to 120mm in width and 300mm in length which offers great versatility and is capable of printing onto paper, card or plastic of varying thickness.
High quality. 1200dpi print quality using dye based ink.
On Demand. Full colour tickets and tags printed on demand.
Variable. A change in label information, product, barcode, style or sizes are easy.
Easy to use. With onsite installation and training you can be sure your staff will be able to operate the printer easily.
At Soabar, we are renowned for our expertise within the ink jet printer industry. We will help you choose the right printer, software and label materials to give you a complete solution which works for your business saving you time and money. With our on-site installation, training and warranty as standard you can be sure you're in safe hands.
To discuss our SC12 inkjet printers, request a demonstration or for more information on our range of products, get in touch with our team today.