Posted on 21/03/2017 in Frequently Asked Questions, Printing News, Product Information, by Cheryl Charlesworth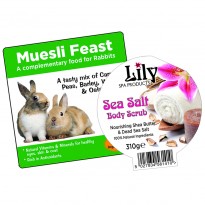 Digitally printed labels have grown in both use and popularity in recent years.  
More than just a piece of paper, labels can have a significant impact on sales. So, it's important that they are done right. 
Although there are lots of variations of label printing, there are two primary forms: digital and conventional. 
Choosing between the two forms can come from many factors. But are digitally printed labels better for your business?
What are conventionally printed labels? 
Tracing back to Chinese woodblock printing in the 2nd Century, conventional printing has come a long way.
Conventional presses work through printing plates. Each plate is custom-made for the label and coated with fast drying ink, which is then pressed onto the material.
This method of printing ensures consistent quality, can be used on a range of materials and has the most accurate colour matching through its combination of the Pantone Matching System and Pantone inks.
However, as each plate is custom-made, the initial costs are high, meaning this method is cost effective only when producing high volume print runs.
The conventional printing method is also slower than digital printing, needing more time to be set up and calibrated. It also requires different printing plates for different label designs and therefore is not a very flexible option.   
What are the benefits of using digitally printed labels?
Instead of using printing plates, digital printing deposits toner that is adhered to the material using a heat process. 
Some of the benefits of digital printing are:
Increased flexibility – printing directly from a computer source, digital printing is excellent for flexibility, able to print over 1,000 custom labels with each label containing different information. This could include names from a database, consecutive numbers, multiple barcodes or multiple designs of the same label.
Quick turnaround – with no plates or set up times, printing is quick and efficient.
No colour overlap – with conventional printing, it is almost impossible to achieve perfect alignment for every colour. As digital printers print in one image rather than using different plates, there is no colour overlap in the labels.
Less paper waste – digital printing uses less paper than conventional printing, eliminating waste by around ten per cent.
Digital printing doesn't require the purchase of printing plates, so it is also more cost effective than conventional printing for small and flexible runs. However, if you are printing large quantities of the same label, conventional printing is cheaper per print.
Conclusion
Digital printing is more suited to printing smaller, more flexible and personalised labels.
Ultimately, the choice to use digital printing over conventional printing depends on your individual project needs.
If you're unsure of which method to use, speak to us for advice on your best options.  
For more information on your perfect printed labels, get in touch today.